KIRAN SONIA SAWAR has been busier than ever this year. With roles in the BAFTA nominated 'Murdered By My Father', 'Good Karma Hospital' and FOX's 'Legends' - Kiran ends the year with perhaps her most high-profile role yet, in Netflix's 'Black Mirror'. The sci-fi anthology series explores twisted, high-tech realities where humanity's greatest innovations and darkest instincts collide. "Memories can subjective" Kiran Sonia Sawar's character utters in 'Crocodile'. Kiran's character is trying to get to the bottom of a crash in which a vehicle hit a pedestrian, by using a machine to help access people's memories. Starring alongside her is BAFTA nominated actress - Andrea Riseborough ('Battle Of The Sexes, 'Birdman') and Andrew Gower ('Outlander'). With vast contrasts between the themes of each episode, 'Crocodile' presents itself as a mystery thriller set in Iceland.
AC: If you could give 'Black Mirror: Crocodile' an alternative title, what would it be?
Kiran Sonia Sawar: I really couldn't but if I had to: "wanna spend a month in Iceland and call it work?"
What was it like working alongside Andrea Riseborough? It was an incredible experience working alongside Andrea - she's a very experienced actress at the top of her game so I learnt a lot watching her work. She's a kind and generous actress on set and someone whose body of work I had always admired so it was a real privilege to get to work with her.
Without giving anything away, how has 'Black Mirror' challenged you as an actor? The environment itself was very challenging - we filmed in Iceland and so the weather was a massive issue and unpredictable. One minute it would be sunny then heavy snow would just start falling. The art department had a nightmare trying to keep windows and driveways clear of snow and rain! The episode deals with memories and a device that can access your raw impressions of events so I had a lot of science papers and books to get my head around and that specificity of scientific detail I haven't had to do before for a role.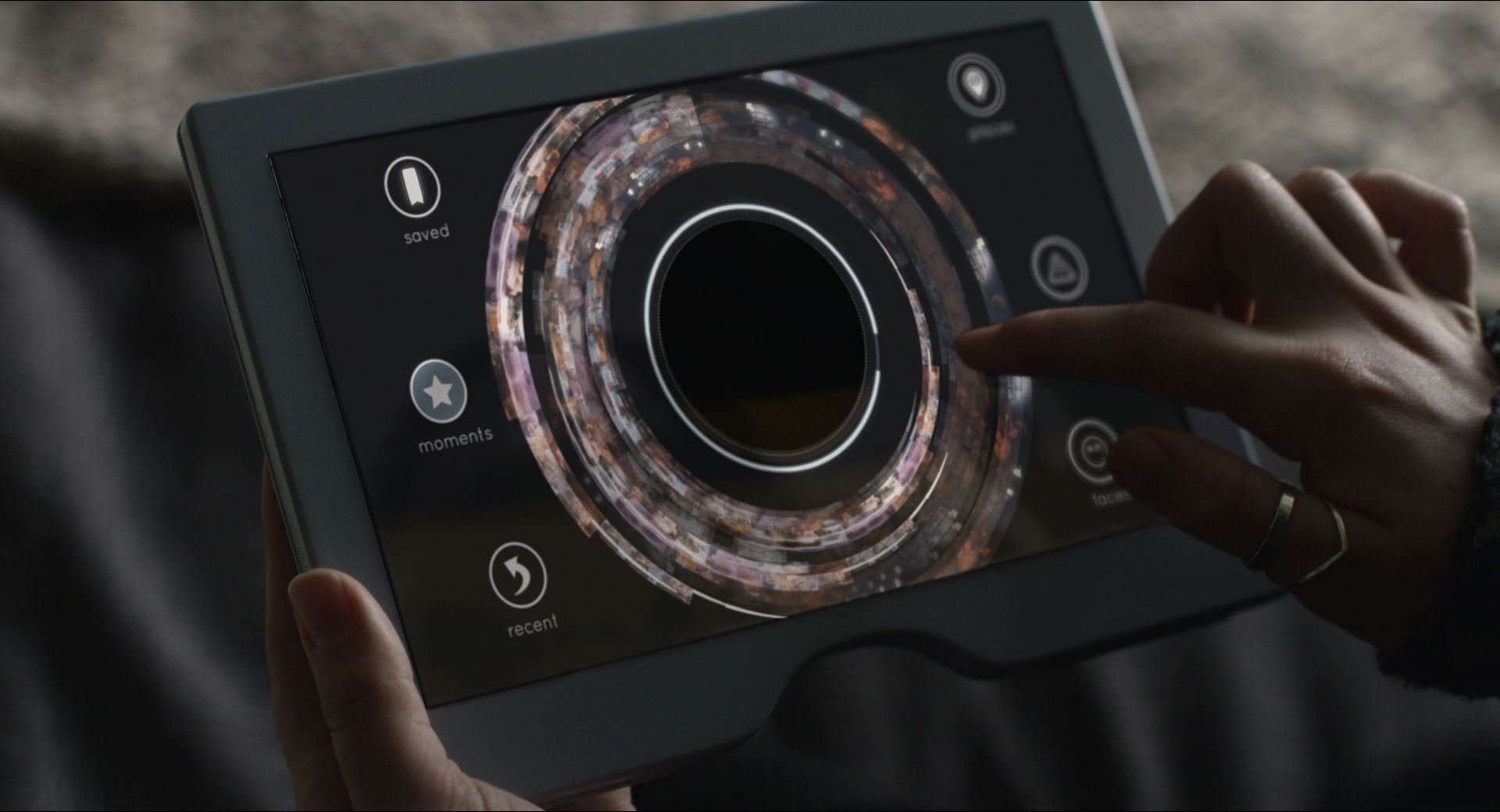 Were you a fan of the show prior? I've always been a massive fan of the show - it's one of a kind and Charlie and Annabel create such exciting content in each episode. I actually binge-watched the last series when I was severely jet-lagged and Trump's presidency was being announced just as I finished - I had to wake up my flatmates at 5am because I couldn't work out what was real and what wasn't, I felt like I was in an episode/nightmare.
This is obviously very different in terms of genres to work that you've done previously as an actor. What other genres are you keen to explore? Are you a sci-fi fan?
It's such an amazing part of an actors job to get to explore different realms of reality and contrasting genres. I'm a massive fan of sci-fi and fantasy and would love to work more in both - social realism within any world is what excites me most. Exploring how different people live and interact: finding normality in life within the confines of chaos...that's fascinating.
Black Mirror Season 4 begins streaming on Netflix globally from 29 December.
© 2018 Crookes Magazine / Adam Crookes