For the past few years, meditation has been gradually bubbling away in popular culture, rising higher and higher to the surface of peak interest. As someone who practices meditation myself, I was really keen to talk to a successful and accomplished actor about their experiences with it and how it has affected their life. So who better than TORREY DEVITTO? A New Yorker, who has appeared in hit TV show after hit TV show, from recurring roles in 'The Vampire Diaries' and 'Pretty Little Liars' to leading roles in 'Chicago Med' and 'Army Wives'. Outside of acting, DeVitto dedicates much of what free time she has to philanthropy, being a Hospice Ambassador and supporting PETA and The Humane Society of the United States (HSUS).
AC: When did you start meditation, who introduced you to it?
TORREY DEVITTO: I started meditating about 7 years ago now. I met a Transcendental meditation teacher named Light Watkins in Venice, who ended up being my coach.
What were the first few sessions of it like?
The first few sessions were really challenging. My mind was constantly wandering and I had a lot of moments of frustration. When you start meditating, a lot comes up for you. Sometimes I will just start crying or laughing and not know why. It's like your mind and body working together to work out all the kinks you may not have even known were there. I also would fall asleep a lot and was very sensitive to outside noise when I would meditate. Now, that stuff doesn't bother me at all, and I can meditate through almost anything.
What made you want to continue with it?
It just felt good. You start seeing the benefits almost immediately. Even if you feel like you're not doing it right, you almost instantly start feeling calmer and see its effects. I will never not meditate.
How has it impacted your life?
It has impacted my life in such an incredibly big way. It helps my anxiety and it helps me stay centered. Whenever I feel overwhelmed, even if there is a deadline hanging over my head, I know that if I just pause for a second and meditate, even for five minutes, I will be able to accomplish whatever it is I am trying to do in a much more efficient and peaceful way. The proof is in the pudding, because when I ignore knowing that I need to meditate that day, I slowly start falling apart.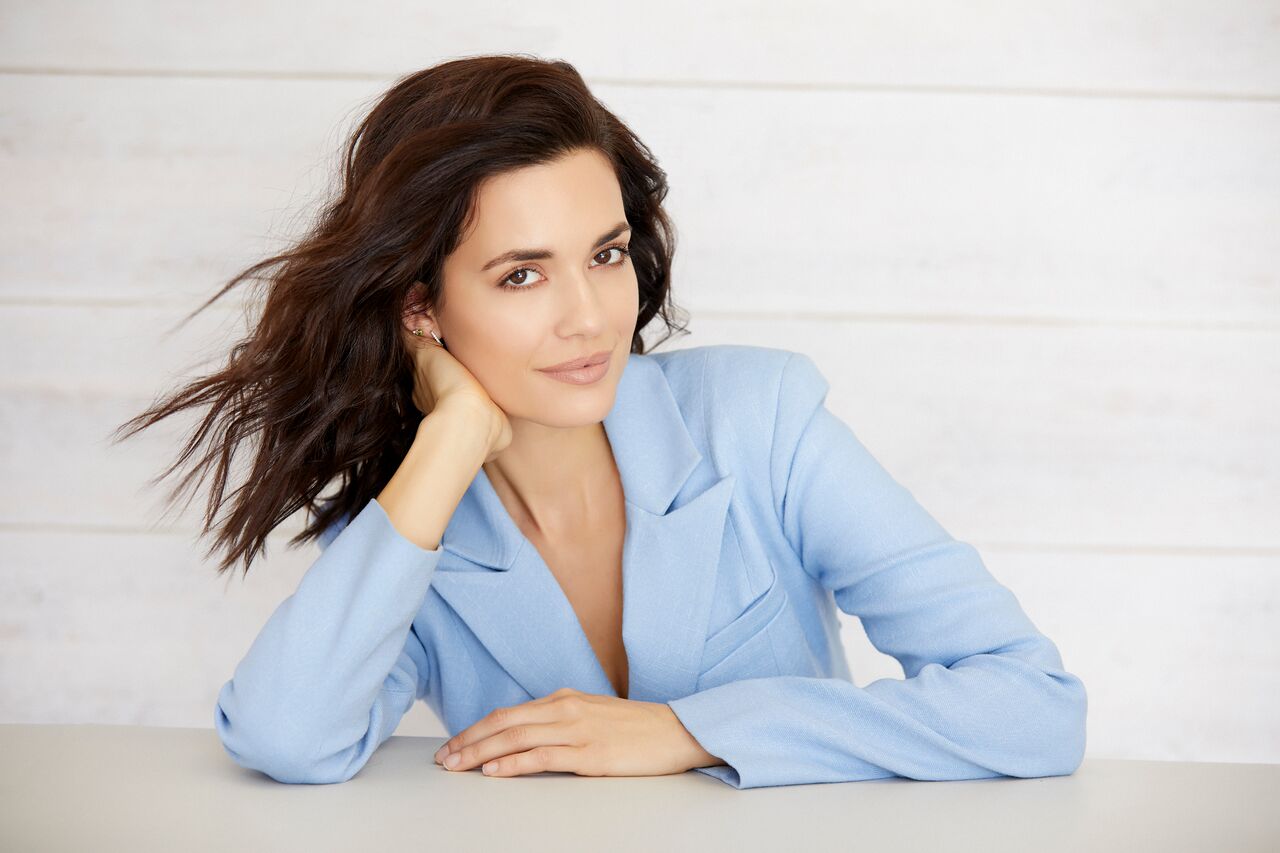 Has it changed how you work as an actor?
It helps me with my acting a lot. Sometimes on set everything is go, go, go, and meditating forces me to have a slow down moment which in turn makes me better at my job.
Would you say it has changed your outlook at all?
Absolutely. I have a lot more patience since meditating. It has helped me stay centered and breathe through things. Before meditating I used to have a rather 'hyper' outlook on life, now it is a much calmer, more loving, accepting outlook.
How would your life be different now without having done meditation?
I would probably still have a lot more anxiety and stress.
In between filming on Chicago Med, how much time do you have for your hospice volunteering?
I actually found a hospice here in Chicago called 'Rainbow Hospice' that I started working with. I redid my training there to continue doing inpatient care. I have a patient currently whom I see about once a week. She happened to be a fan of the show as well, so I got to have her come visit me at work, which was very fun and something I had never done before. This is the first patient I have had that actually knows what I do for a living!
Has this experience volunteering at the hospice informed your role at all as a pediatrician in Chicago Med?
Absolutely. When I first auditioned for Med and felt the compassion that was in the role of 'Dr. Manning', I knew that my Hospice work would carry me through the audition and help me find who this character was. I attribute a lot of me landing this role to my working with Hospice.
If you had a few more hours in your day, is there another activity you would take up?
I would definitely take more dance classes and a drawing class.
Quick Questions with Torrey DeVitto
Favorite band?
The Muse
Favorite solo artist?
Etta James
Every has a cool app idea, what's yours?
An app to tell you to get off your phone!
What's that one food that you haven't yet tried?
Twinkie
Advice to your younger self?
Everything will be OK.
Is there one thing in particular that you're really excited about for the future?
Starting a family.
A sport you wish you could play?
Soccer
What was the last book you read?
Her Body and Other Parties by Carmen Maria Machado
Would you rather be at a mountain hideaway or a beach house?
Mountain hideaway, for sure!
What is the farthest you have been from home?
Japan
Do you have an aim or a target for the year ahead?
I just want to do what makes me happy and most importantly, learn how to make myself happy and not try and find it through others.
'Chicago Med' Season Three is currently airing on NBC
© 2018 Crookes Magazine / Adam Crookes